Civil Litigation Attorney
THE BUTLER LAW FIRM, P.C.
Serving the Shenandoah Valley & Blue Ridge Mountain Region
Washington & Lee University School of Law  Juris Doctor
Duke University  Master of Theological Studies, magna cum laude
Rhodes College  Bachelor of Arts
Attorney – The Butler Law Firm, P.C.
Staunton, VA. 2014 – Present
Operate a veteran-owned law firm specializing in civil litigation defense throughout the western 

part of Virginia. Martindale Hubbell – AV Preeminent Rating

. 

Coordinate, strategize, and 

communicate with nationally renowned insurance companies to defend their insureds against property and personal injury claims. Work with clients to guide them through the litigation process and draft various pleadings. Coordinate with medical experts to obtain opinions and prepare them for trial. Prepare clients for depositions and trial testimony. Tried hundreds of cases before a jury or the bench. Mediate, arbitrate, or negotiate settlements to finalize claims. Negotiate and draft settlement agreements and releases.
Attorney – Timberlake, Smith, Thomas, & Moses, P.C. & The Butler Law Firm, P.C.
Staunton, VA. 2008-2013
Tried over 100 cases and negotiated countless settlements. Primarily practiced insurance defense litigation. Developed relationships with individuals and corporate clients. Other experience includes Family Law, Debtor/Creditor disputes, Landlord/Tenant actions, and minor criminal (traffic & misdemeanors) offenses.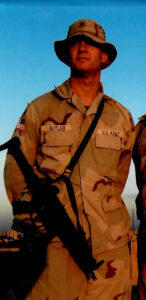 U. S. Army Special Operations Forces – USACAPOC Fort Bragg, NC, Iraq. 2001 -2005
Attended the John F. Kennedy School of Special Warfare. Member of a small 10 man CAT-A team that conducted various combat missions during the invasion of Iraq and the taking of Baghdad in April, 2003. Awarded two Bronze Stars (one with "V" device for heroism and valor) for actions in combat. Later in the deployment, served on a General Officer's staff monitoring news outlets in the Middle East and was a part of the General's personal security detail as he travelled Iraq and other areas in the middle east. Trained soldiers at Ft. Bragg about the new combat theater, force protection techniques, and cultural landscape. 
Recycling/Sustainability Coordinator – Duke University
Durham, NC. 1996 – 2001
Planned and implemented educational forums and conferences. Managed 8 employees and 10 students in an effort to further Duke's "greening" efforts. Built a nationally recognized sustainability program to transform various environmental practices at Duke University.
Oncology Recreation Therapy – Duke University Hospital
Durham, NC 1992-1994
Worked with long-term patients on the oncology ward while in school. Befriended, provided outlets, and comforted patients and their families who faced ultimate challenges.
Attorney
Martindale Hubbell – AV Preeminent Rating;

Virginia Super Lawyers – Rising Star, 2013-2019

Augusta County Bar Association – President, President Elect, Vice President, 2011-2014

Augusta County Bar Association – Courthouse Planning Committee, 2014-2017; Chair and a

ctive member, Augusta County Bar Association Judicial Endorsements Committee, 2011-2016
United States Army – USASOC, USACAPOC
Two Bronze Stars (one with a "V" device for exceptional valor and heroism) for actions in 

combat during the 2003 invasion of Iraq and Battle of Baghdad. 

Also awarded the Army 

Commendation Medal, Combat Action Badge, and Global War on Terrorism Expeditionary 

Medal. 

Graduated in the top 10% at John F. Kennedy School of Special Warfare, Ft. Bragg, NC.
Washington & Lee University School of Law
Elected by classmates to give the invocation at graduation. The Environmental Law Society (officer), The Federalist Society, The American Constitution Society, Field Sport & Angling Society, The Epicurean Society, Student representative to the Facilities Committee.
Duke University
Recipient of the Duke Scholarship – Top academic achiever in the M.T.S program; Recipient of the Duke University 2002 Presidential Award; Resident Advisor 1992-1994.
Rhodes College
Honor Council (3 yrs.) Tried and sentenced violators of the Honor Code; 

Kinney Community Service Program

Kids Count Organization of Memphis
Board of Trustees Faculty Curriculum Committee; Rhodes Rugby Club
AFFILIATIONS AND ASSOCIATIONS
Rhodes College
The Virginia Bar Association

The Virginia State Bar
The Augusta County Bar Association
The Virginia Association of Defense Attorneys
Iraq and Afghanistan Veterans of America
The American Legion
Veterans of Foreign Wars
The National Veteran Owned Business Association
Veterans and Military Business Owners Association
Civil Litigation | Criminal Misdemeanors
Traffic Violations
Uncontested Divorces | Wills